Buy Air Conditioning Filters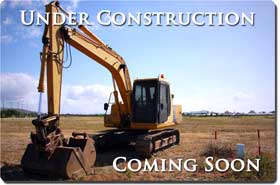 High Quality Filters - Browse our large selection of high quality filters. Unlike home improvement and other chain stores we sell only high quality filters that protect your equipment and keep your air clean.
Choosing the Correct Size - If you do not know the size of your filter the size may be printed on the side of your current filter assuming you now have a filter of the correct size. If not then you will need to measure it with a ruler both horizontally and vertically and round to the nearest inch to find the correct size. An improperly sized filter is of little use so make sure the size is correct. Do not forget to get the thickness of the filter as well. The most common thickness for a residential filter is 1" thick.
Upgrading your Filter and Grille - If you have basic carpentry skill there is an advantage to increasing the thickness of your filter by installing a larger filter grille. You can buy a grill and filters to do this project from our store. For more information on how this is done look here for further information.
Selecting your Filter - Following the guidelines from above select your filter from the list below.
1" Thick Filters
10 REASONS TO CHOOSE RA-JAC