Buy Germicidal Lights for your Air Conditioning & Heating System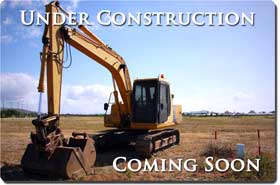 Ultraviolet Germicidal Light - These powerful air purifiers clean the air you breathe, reducing allergens, virus like the airborne flu, spores, mold, bacteria, mildew, and other harmful pathogens. Users often find that it reduces musty odors from mold and pet dander and helps the occupants of the building feel more alert and think more clearly.
Don't waste your time with ineffective room air purifiers, instead turn your air conditioning and/or heating system into a large and highly effective air purifier.
Guide to Installing a Ultraviolet Germicidal Light.

How They Work - Ultraviolet Light is a type of electromagnetic radiation that is invisible to the human eye. It's wavelength is shorter than visible light yet longer than x-ray. It's energy damages DNA molecules and preventing them from replicating thus destroying the small organisms and particles. A Ultraviolet Germicidal Light uses mercury vapor that is excited by electricity to create an intense lightwave of UV-C light, The light then acts as a sterilizing agent to kill many harmful pathogens and other harmful particles. When combined with other forms of air cleaning such as effective filtration and other techniques it can be a very effective way to purify the air in a home or building.
Safety - While direct exposure to UV-C light could cause a sunburn, installing the light inside of your HVAC ductwork allows you to safely and effectively take advantage of its purifying properties and focus the light on the air that is passing through the ducts as well as the evaporator coil and crevasses of the ducts where germs tend to collect.
Recommendations - Many government agencies and other authorities recommend the use of UV lights to combat indoor air contaminants and disease.
* The Centers of Disease Control (CDC) recommends the use of ultraviolet light with simultaneous use of HEPA air filters,
* The U.S. government specifies that UV light should be used in the air handling units of government buildings to improve indoor air quality and control airborne and surface microbial growth.
* A study done by the Air & Waste Management Association found that by combining a HEPA air filter and a germicidal UVC lamp that bacteria was reduced by 80% in a 3072 cubic foot chamber.
* A study by the Air Institute of Respiratory Education suggests UVC lights should be used in buildings for indoor air quality purposes. They also state that UVC lights may be the final line of defense against diseases that have developed resistance to drugs, such as tuberculosis and other dangerous diseases.

* The Aerobiological Engineering Department at Penn State University did a study that showed that the ultraviolet component of sunlight is the main reason microbes die in the outdoor air. The die-off rate in the outdoors varies by pathogens but can be anywhere from a few seconds to a few minutes for a 90-99% kill rate of viruses or contagious bacteria.
10 REASONS TO CHOOSE RA-JAC