Buy Air Conditioning & Heating Ductwork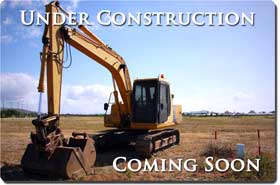 Air Conditioning and Heating Ductwork - Your HVAC system is one of the largest consumers of energy in most homes. Yours may be using a lot more energy than it needs because of old leaking or improperly installed ducts. If you are handy with a few tools and are comfortable working in tight areas such as the attic, basement, or crawl spaces where your ducts are located (varies by job) them you might consider repairing or replacing them yourself.
What are Ducts? - Ducts are a series of branching tubes in the walls, floors, and ceilings of your home that carry the air from your home's furnace and or central air conditioner and delivers it to the conditioned living spaces in your home. Ducts are typically made of sheet metal, fiberglass, or fabric.
Typical Problems - Many duct systems either are poorly insulated or installed or both. Ducts that leak conditioned air into unconditioned like attics, basements, or crawl spaces or draw in unconditioned air onto your sealed system can add hundreds of dollars to your utility bills. This can also cause your unit to run longer and reduce it's effectiveness. Leaking supply ducts can leak air out into unconditioned spaces wasting valuable conditioned air. Leaking return side air draws in unconditioned air adding to the system load as well as introducing dust and other contaminants into the air that you and your family breathe.
Effectiveness - Insulating, sealing or replacing improperly insulated or leaking ducts can be an extremely cost effective method to cutting your utility bills.
10 REASONS TO CHOOSE RA-JAC