Air Conditioning & Heating Air Duct Cleaning
Indoor air quality is a very important issue which is finally getting the attention it deserves. According to the House of Representatives and the Environmental Protection Agency or E.P.A. indoor air pollution is the biggest health problem in America. To make problems worse the average person spends 90% of their time indoors. You may have seen some of these contaminants when a beam of sunlight illuminates them but the visible particles only represent about one percent of the contaminants in a home. Many companies are offering services, some legitimate and some not that are designed to capitalize on this awareness. Companies offering to clean the air ducts in your home have become very common.
Duct cleaning usually includes the cleaning of forced air heating and cooling systems, which includes the supply ducts, return air ducts, grilles, registers, diffusers, cooling coils, drain pans, fan motors, etc. When they aren't properly maintained these components become contaminated with dust, mold, dust mites, pollen and other contaminants. Many of these contaminants are distributed throughout the house and can cause allergic reactions. Typically a high-powered vacuum cleaner is used to clean contaminants in the system and they may also apply chemicals that are supposed to kill microbiological contaminants and apply sealants to cover the inside surfaces of the air ducts. Be aware that these practices have yet to be fully researched and can be dangerous especially if done improperly.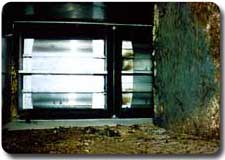 Actually duct cleaning can cause indoor air problems and can release more contaminants than before you had the ducts cleaned. Also duct cleaning can damage your heating and cooling system which could increase your utility costs or cause costly repairs. Do not allow the use of chemical biocides or chemical treatments unless you fully understand the possible negative consequences.
According to the Environmental Protection Agency or EPA duct cleaning has never been shown to actually prevent health problems. The EPA discourages duct cleaning because it can't effectively get the mold and other contaminants out of the air conditioner. Also loosening mold in the ductwork can spread it throughout the house effectively contaminating the entire house. If you have mold in your ductwork it is likely that it came from somewhere else in your house and the problem will reoccur if not properly corrected. Also there is no evidence that contaminants increase because of dirty air ducts or go down after cleaning. Actually almost all of the dirt that accumulates inside air ducts adheres to duct surfaces and does not enter the living space. Dirty air ducts are only one of many possible sources of particles and activities such as cooking, cleaning, smoking, or just moving around can cause greater exposure to contaminants than dirty air ducts. Moreover, there is no evidence that a light amount of household dust or other particulate matter in air ducts poses any risk to health.
The EPA doesn't certify, endorse, or approve duct cleaning companies. The EPA does recommend that you have a fuel burning furnace inspected and serviced before each heating season to protect against carbon monoxide poisoning. During these inspections coils and other components are routinely cleaned which should help cut down on airborne contaminants significantly.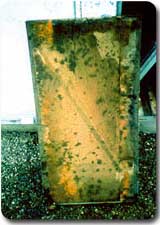 If you think your ducts or other part of the air conditioning system is contaminated talk to a professional. The best way to keep your ducts and other air conditioning system clean and free of biological contaminants is to controlling moisture. Once fiberglass duct material is contaminated with mold the EPA recommends its replacement. You should also repair any leaks and water damage and make sure that ducts are properly sealed and insulated.
Coating and encapsulating duct surfaces are supposed to prevent dust and dirt particles from being released into the air but serious questions concerning the safety and effectiveness of sealants. Like biocides, sealants are often applied by spraying them into the ducts. Lab tests show that materials applied in this way do not completely coat the duct surface. Sealants may also affect the fire retarding characteristics of fiber glass and may pose a toxicity hazard in case of fire.
10 REASONS TO CHOOSE RA-JAC