Introduction to HVAC Design
The purpose of a Building's HVAC design is both high indoor air quality and energy efficiency. These dual considerations require an integrated design approach. A building's heating, ventilation, and air conditioning system (HVAC) creates a climate that allows for maximum comfort by compensating for changing climatic conditions. There are many highly efficient HVAC system design options that exist that are not used in current practice and must be explored by designers in order to create high performance high efficiency buildings. By using these recommended design methods for rooftop heating, ventilation, and air conditioning (HVAC) systems, significant improvements in operational savings, energy efficiency, and indoor comfort can be achieved.
Though more costly to install and more complicated to operate, a chiller plant offers a number of benefits over a large number of individual packaged cooling units, including greater energy efficiency, better controllability, cheaper overall maintenance, and longer life. Using a comprehensive approach to building design, designers around the world have succeeded at creating highly efficient air-conditioning systems that provide excellent comfort at significant savings.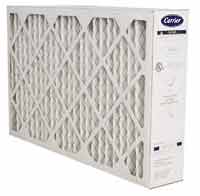 HVAC Systems Introduction - Heating, ventilating and air-conditioning (HVAC) systems reduce the environmental impact of buildings in several key ways. The most important function of a HVAC systems is to provide the buildings occupants with healthy and comfortable interior conditions. A carefully designed, efficient system can do this with minimal non-renewable energy and air and water pollutant emissions to minimize the environmental impact. Cooling equipment that avoids chlorofluorocarbons and hydrochlorofluorocarbons (CFCs and HCFCs) eliminates a major cause of damage to the ozone layer.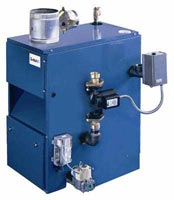 Even the best HVAC equipment and systems cannot compensate for a faulty building design. Problems of this type cause inherently high cooling and heating needs and consume unnecessary resources and should be corrected if possible. Conservation of non-renewable energy through an intelligent architectural design offers the greatest opportunity for savings. The most important factors in these designs are careful control of solar gain, while taking advantage of passive heating, daylight, natural ventilation and cooling. The critical factors in mechanical systems' energy consumption - and capital cost - are reducing the cooling and heating loads they must handle.
Types of System Designs - There are several major heating, ventilating, and air conditioning system types in wide spread use today. These are air systems, hydronic and steam systems, and unitary type systems. Most systems in use today fall into one of these categories, or are a combination or variation of them. Each type of system has advantages and disadvantages.

10 REASONS TO CHOOSE RA-JAC