Room Air Conditioners or Window Units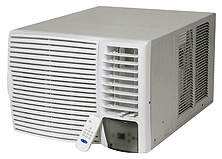 Window units or larger versions called through the wall units are small systems which have a compressor, blower, evaporator, condenser, controls, and other components all in a single cabinet. For a small house, an extra room or an apartment a room air conditioner or window unit is a cheap and easy alternative to a central air conditioning system.
Some units have a damper that allows fresh air to be drawn in if desired. The more expensive units usually have timers, electronic temperature sensors and displays, and even remote controls. While loud units used to be the standard advanced designs have cut the noise levels down quite considerably.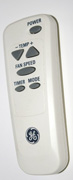 One drawback is that efficiency ratings or SEER ratings are not as high as central systems. Some window units draw as much electricity as an entire central system which can cool not just one room but an entire house.
Remember that choosing the right size unit is critical to getting the desired result. Measure not only the length and width of the room but the height. Also if there is an adjacent room which is open to the room you wish to cool it will need to be considered as one room. Don't forget to measure the window opening as well to make sure you get a system that will fit in the desired space.
Wall units generally need to be installed by a licensed contractor because a wall penetration must be made to install the system.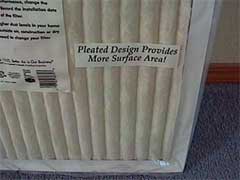 Just like central air conditionings window or wall units need regular maintenance. Of particular importance is the air return filter which is usually located behind the front grill. They need to be washed or replaced just like any other filter to keep your unit running smoothly and keep it from breaking down.
10 REASONS TO CHOOSE RA-JAC