Tips to Save Money on your Electric and Utility Bills
(See Also Saving Money on AC and Heating and Saving Money on Gasoline Costs)
Saving Money - Listed below are some tips and suggestions you can use to save money on your utility bills, heating and air conditioning equipment and service calls.
1) Use bath and kitchen fans sparingly - When the air conditioner or heater is operating these fans pull conditioned air out of the house requiring more energy consumption to condition the incoming air.
2) Use Shades - To save money on your cooling bill remember to shade windows on the east and west side of the house to keep out more of the heat from the exposure to the sun. In the winter the direct sunlight reduces the load on your heating system so open windows while running your heating system.
3) Properly Insulate - Insulate any ceilings or walls over or around air conditioned or heated space. The most efficient unit cannot help if you don't have the proper insulation to keep from loosing all your conditioned air. If your unit is off the ground remember to insulate the floors as well. Also caulk around any windows that are leaking and stop other air leaks if possible. About 80 percent of heat gain comes from the attic and walls. Houses that are older than ten years are typically not insulated well and many areas have increased their required values from R-19, which was the standard around 20 years ago. Ra-Jac recommends that insulation should be at least R-30. You should check attic insulation to see if it's packed down or more than 15 years old. Typically you don't remove the insulation you simply add another layer. Also homes built off the ground need insulation under them, as well.
4) Use Weather-stripping - Try to keep your doors and windows well sealed to reduce the load on your heating system in the winter and on the cooling system in summer. If you can feel air moving around the windows or see light through a door you need to add weather-stripping. The opening around the attic or other unconditioned spaces is also a great place to save energy with a little weather-stripping.

5) Properly Vent Appliances - Make sure that your clothes dryer is properly vented to the outside and away from your outdoor air conditioning unit.
6) Get a Hot Water Heater Blanket - As it gets colder you should protect your hot water heater in the attic or outside the house with a hot water blanket to reduce heat loss. If your hot water heater is in a conditioned space you should insulate it year round instead.
7) Prevent Loss through Windows - You can lose a lot of energy through windows and sliding glass doors if they are not properly prepared. Double-paned glass is the ideal protection against heat loss in the winter and radiant heating in the summer. If you can't replace your windows, solar screens do the job in a pinch.
8) Use Efficient Lighting - By changing out regular light bulbs for compact florescent bulbs that sell for as low as $4 each you can save a significant amount of money. A 15-watt compact fluorescent bulb can replace a 60-watt incandescent light and provide nearly the same amount of light at a significant savings. While the up-front cost of these bulbs is higher they tend to last significantly longer.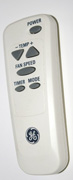 9) Unplug Energy Draining Items - Many items like phone chargers, DVD players, stereos and other items that are plugged into the wall are using electricity even when turned off. This has become an increasing problem as items are designed for "instant on" operation. Items that have a large square block transformer referred to by many experts as a "wall wart" is one of the main culprits but other items can be draining energy without your knowledge. You should take an inventory of items you have plugged in and decide if any of them are unnecessary. One option is to put items like these on a surge protector and turn them off by turning of the power switch on the surge protector to kill all power to the items.
10 REASONS TO CHOOSE RA-JAC