Maintaining a Ventilator System

With the proper maintenance your air conditioning and heating equipment will work more economically and be dependable for years to come. With a few easy and routine procedures you can keep your unit at peak performance and get the maximum amount of comfort from your HVAC system.
Remember that self maintenance is no substitute for professional maintenance but can add greatly to the efficiency of routine professional maintenance.
Call (409) 945-4171 For On-Site Service in Select Areas - We offer professional and affordable on site service and new equipment installation if you are in the Texas Bay and Nasa areas of Southern Texas including Galveston County and parts of Harris County. Pre-Service Checklist
Call us at (409) 945-4171 for service in the following Areas
Our Texas Service Areas -- If you are in the Algoa, Arcadia, Bacliff, Bayou Vista, Clear Lake City, Clear Lake Shores, Dickinson, El Lago, Friendswood, Galveston, Hitchcock, Kemah, La Marque, League City, Nasa Area, Nassau Bay, San Leon, Santa Fe, Seabrook, Taylor Lake Village, Texas City, Tiki Island, or the Webster Texas areas and want a professional to service, install, or maintain your air conditioning, heating or air cleaning and filtration system contact us at (409) 945-4171.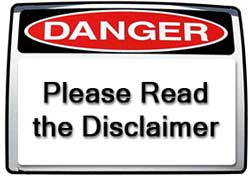 Important - Please read our disclaimer and the following safety procedures before you attempt any maintenance work yourself. If you are unsure about any of the procedures or are uncomfortable for any reason do not attempt to perform any procedure. Instead get a professional to assist you.
1) Please be sure to disconnect all electrical power to the unit before you remove any of the access panels or attempt to perform any maintenance procedures. Always remember that there may be more than one power connection switch. If you are unsure about this do not attempt to perform any procedure. Instead get a professional to assist you.
2) Be very careful when you handle parts or reach into units. Many of the metal parts and housings have very sharp edges which can cause severe injury.
3) Follow all safety precautions suggested by the manufacturer of the equipment.
4) Use common sense. If something seems dangerous don't do it. Instead consult a professional.
Now that we have warned you of what to look out for let's move on.
Routing maintenance of your Ventilator System.
1) Clean the air filters on a ventilator every three months or more. Ventilator air filters can be washed but you should use a vacuum first to get off most of the dust and then wash them in warm water. Wait until they are completely dry to reinstall them.
2) Clean the core and air filters on a ventilator at least every three months. Use a vacuum on the core of energy recovery ventilators when it is dry and the outside temperature is between 60F and 75F degrees. If you have a heat recovery ventilator the cores should be soaked for four hours in warm water and mild dish washing soap and then rinsed until clean.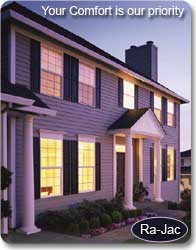 3) Routinely have a professional contractor perform maintenance on your ventilator to keep your unit running smoothly and efficiently for many years to come. To save money consider purchasing a maintenance agreement for your heating and air conditioning system. Many plans include pre-season maintenance twice a year and cost about $140 to $250. A plan will help the contractor find problems before they lead to a breakdown and will help save you money by keeping your electric bills lower.
10 REASONS TO CHOOSE RA-JAC